Creating timeless vintage-inspired luggage
for the modern traveler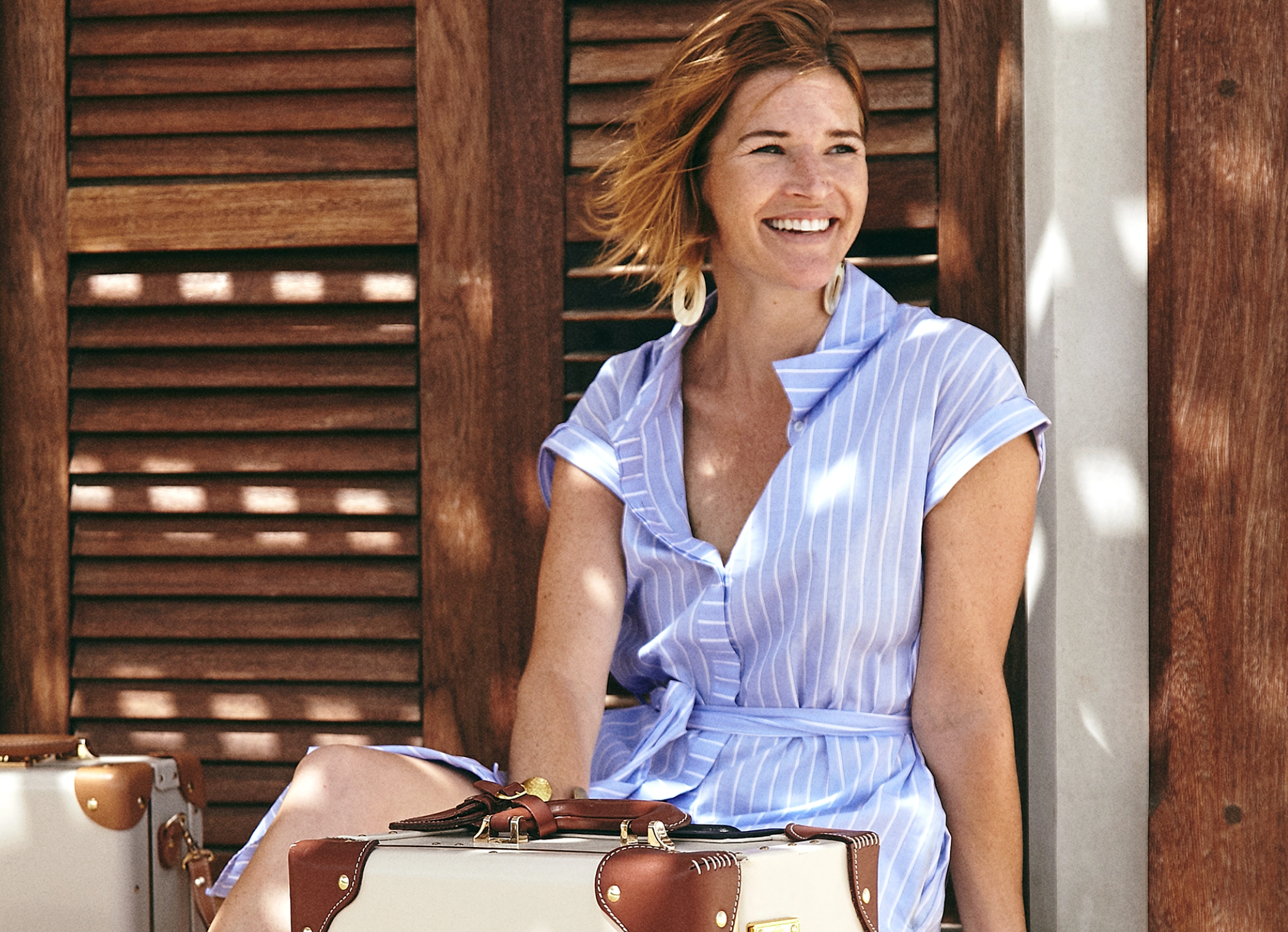 In 2005 SteamLine Luggage was founded to bring elegance back to modern travel and to recapture the journey itself as a beautiful part of seeing the world. With suitcases that honored the art of presentation and style, a new way of seeing travel was born. What began as just four elegant, vintage-inspired designs is today a body of exquisitely crafted collections that inspre travellers of every nature.
After crossing the globe and observing that luggage was rarely both beautiful and well-built, SteamLine founder Sara Banks led her team to create the world's most beautiful suitcases. Motivated by the desire for beauty as well as the need for performance, SteamLine outfiys modern-day travellers with stunning pieces of luggage that bring the greatest ease and joy to each step of their way.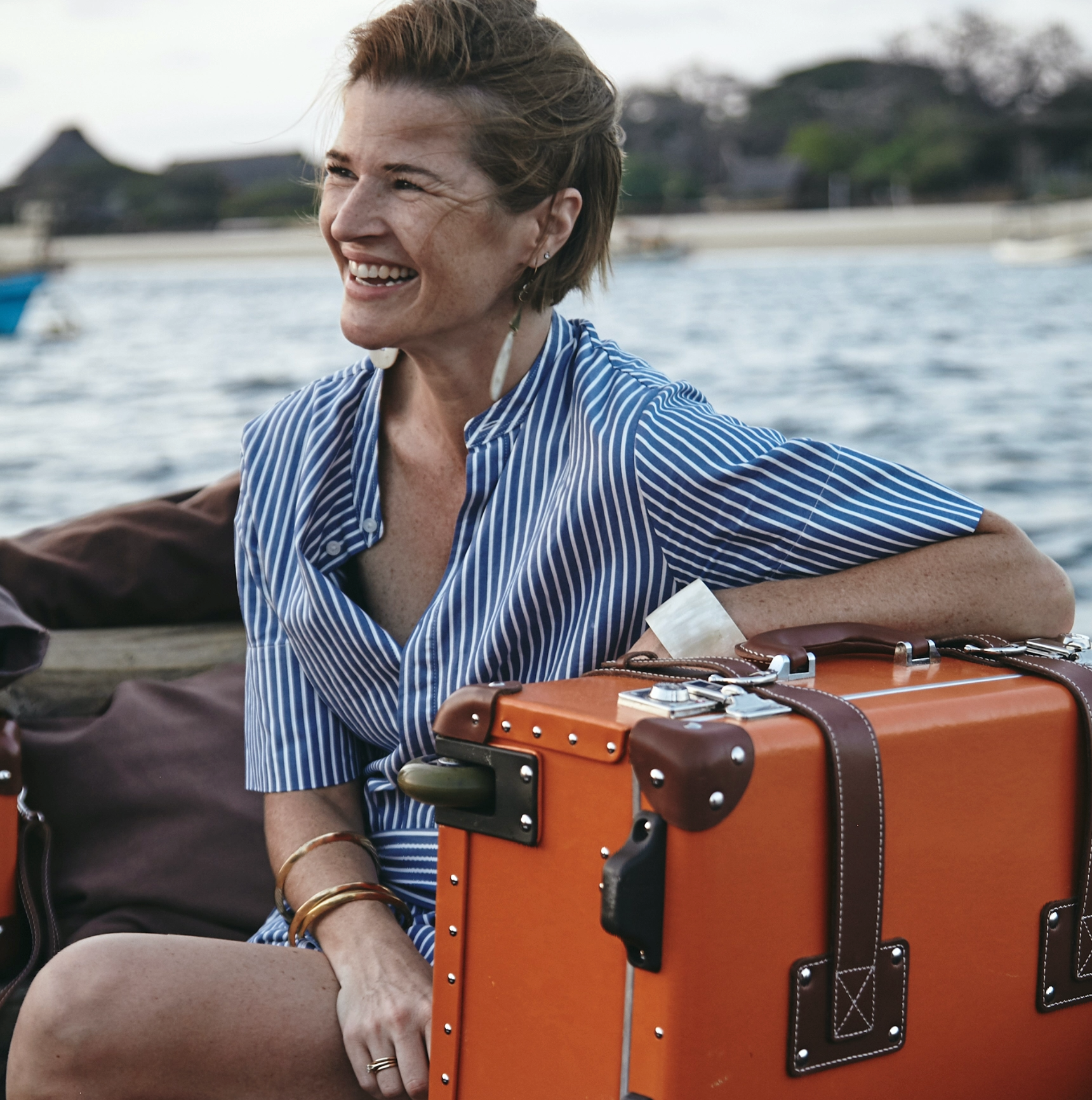 As a mother, wife, entrepreneur, designer and traveller, Sara has sought to create a company that says something a little different and deeper about its users: those who see travel as a gift, who want to stand out aesthetically but blend in culturally, who seek immersion whereever they roam. Sara takes vacations not to escape but to engage. Her experiences have been astounding and she wants the same for you.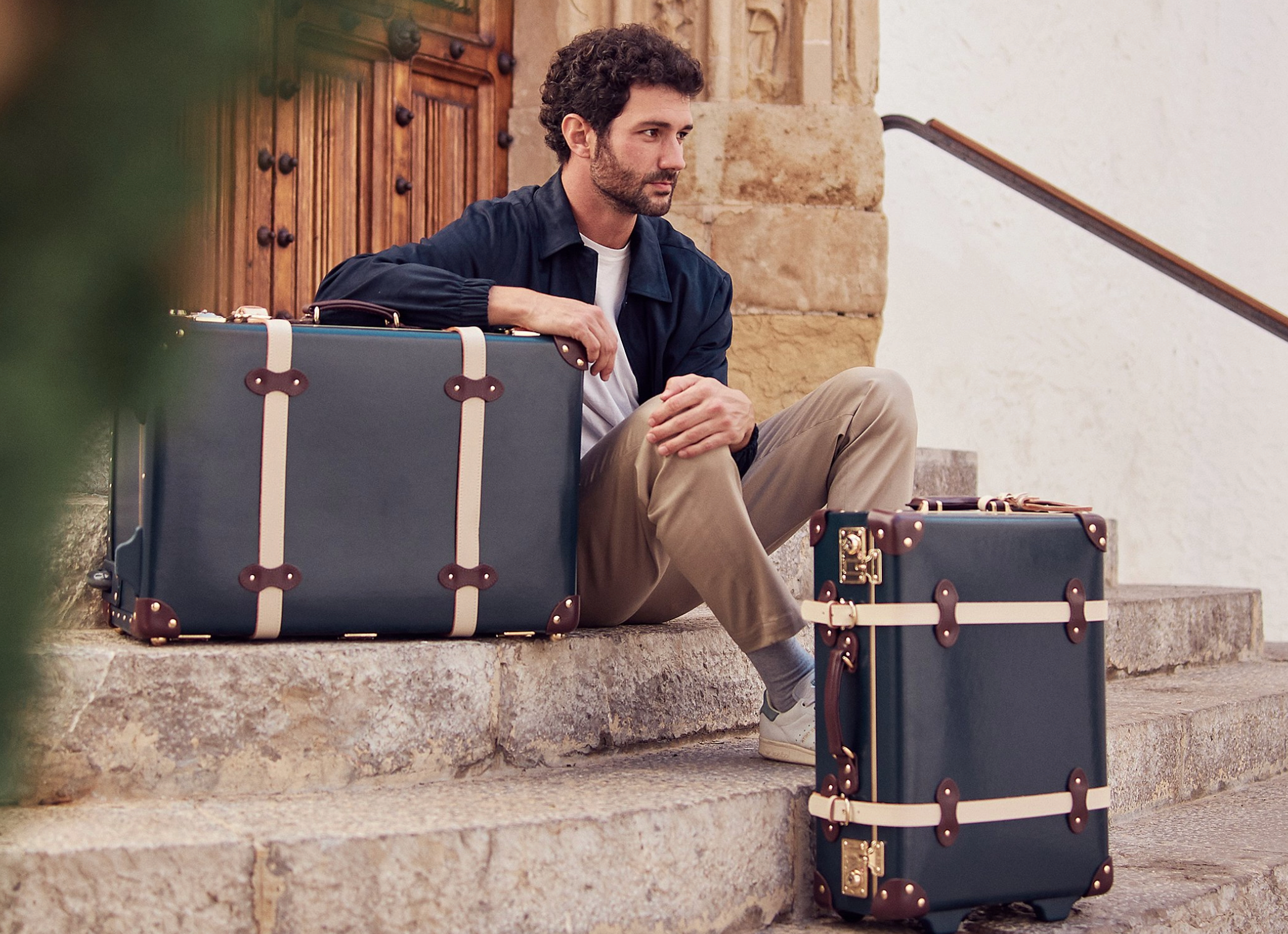 Keeping you covered
We love our gleaming, perfect suitcases, but we also love the pretty imperfections of a piece that has been loved and lugged - a suitcase that has accompanied our journeys, taken some hits and proven we are with you for the long haul.
With the reality of baggage handling in mind, a few years back we realised the need for providing protective covers with our cases. What then about hiding beautiful case you bought to display? Sara matched each cover to it's case's gorgeous lining. Now you can check your StamLine without a care in the world.
SteamLine at home
One of our favourite things about SteamLine suitcases is that you need never put them away. Functional art or slighly storage, they add beauty to any room while reminding of your last adventure... and inspiring the next.